15 Jun

Mary Beth Napoli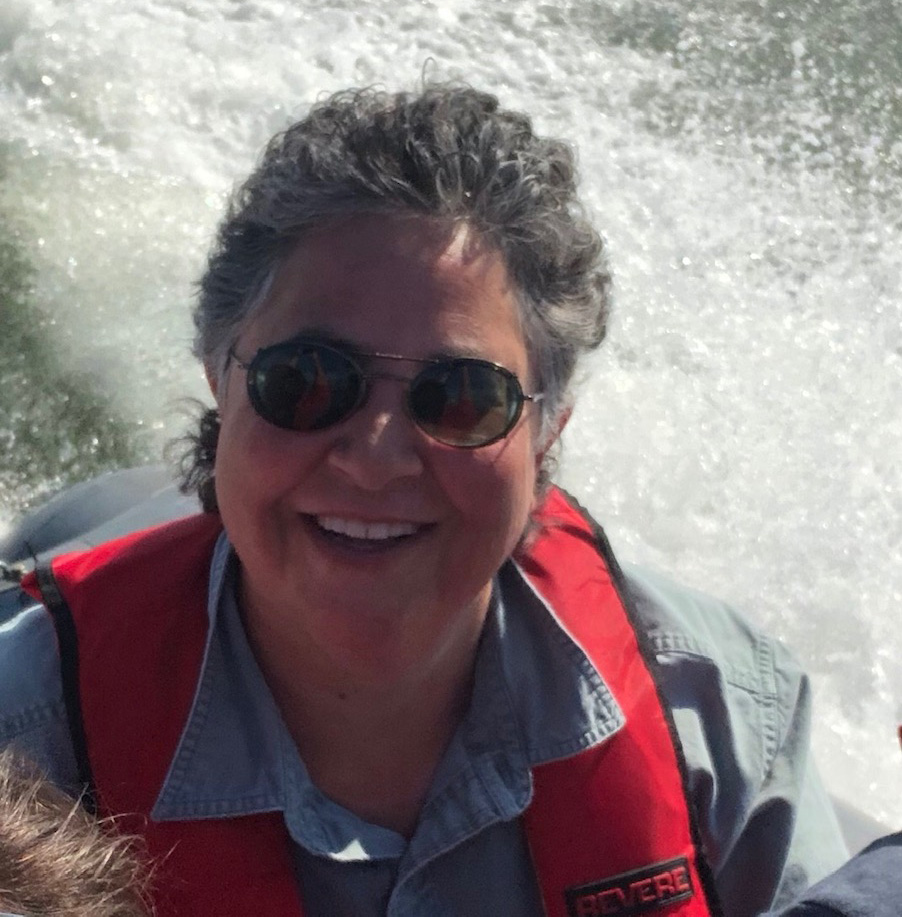 Why would a teacher of the deaf, with her own severe hearing loss, wait years to get her own cochlear implant? I asked Mary Beth Napoli, a bilateral Med-El cochlear implant recipient and a member of the Facebook group, Bilateral CI Warrior, to share her unique perspective. 
She struggled with her own severe hearing loss for decades.  She had years of working with cochlear implant recipients who needed auditory training after implantation.
She witnessed the remarkable results her student experienced but as many cochlear implant candidates who have walked the path towards getting hearing help, she was fearful of losing her miniscule amount of residual hearing.
She discusses the reasons why she chose Med-El from her point of view and the surgeon's.
Although Mary Beth's unique medical history is complex her story is invaluable to candidates who are considering and researching cochlear implants. Her results are remarkable. She enjoys music and to be able to fully participate in all activities with hearing. She loves that she is no longer dependent on others to interpret the conversations around her.
I am glad she took the time for the interview. I am sure candidates will benefit from her story.
Voiceover:
Cochlear Implant Basics is a site for candidates and their families and friends. If you have been told you qualify for a cochlear implant, these podcast interviews tell how receiving a cochlear implant can be a life-changing experience. You will meet recipients who face a hearing loss and then hearing aids could no longer provide comprehension of speech or music. They face growing isolation, inability to socialize, or compete in the world of business. The joy of music disappeared. They explain how receiving a cochlear implant changed their lives. Welcome to Cochlear Implant Basics.
Voiceover:
A reminder, Cochlear Implant Basics is not sponsored by anyone nor is it offering medical advice. Please consult your own healthcare provider.
Richard:
We're talking this morning to Mary Beth Napoli, and I'm going to let her start. Please tell me your name, the date, and where you are.
Mary Beth Napoli:
My name is Mary Beth Napoli. Today is June 9th, 2021. And I am in the northeast corner of New York State, Plattsburgh, New York.
Richard:
Mary Beth, tell me a little bit about your hearing loss, the history of it. Did they know what caused it? I'm giving you the floor right now.
Mary Beth Napoli:
I was born with typical hearing and when I was 13, I failed a hearing screening at school and that started the tracking of my hearing loss. Otosclerosis runs in my dad's family, and it turns out that I have otosclerosis. It just began earlier than normal in me and progressed faster than what is typical. So my hearing loss got worse and progressed starting at age 13. Every year, when I would go back for a hearing test, it would have dropped, and they were really just monitoring it. No one ever talked to me about an option for hearing aids, even with a moderate conductive hearing loss back then. So hearing aids were never discussed, and I definitely had the opinion that the plan was to monitor my hearing until it got to a point where a stapedectomy surgery could be a viable option.
Mary Beth Napoli:
By the time I was in high school though, my hearing loss was interfering with my day-to-day life and I had one ear that was better than the other, so I would always do the hallway dance and make sure that my friends were on my better side so I had a better chance of hearing them. When I went to undergrad, my hearing loss was the big issue because the classes were in lecture halls. One professor way down at the bottom and then stadiums seating with all of us, and I couldn't hear the professor. The professor kept turning around, so I couldn't speech read the professor. I didn't have hearing aids. So whenever my wrote in her notebook, I copied in mine and whatever the professor wrote on the board, I copied down. And I read and read and read before I showed up to class to try to have a better chance of following everything.
Mary Beth Napoli:
So it was during undergrad, I think it was between my junior and senior year in undergrad that, finally, we were going to do a stapedectomy on my worst year. So I had the surgery, and it was a success for one month. And then I developed a fistula and then they had to go in and patch that hole and redo the stapedectomy. And that was a success for three months. And then I developed another fistula and by then, a different surgeon went in and put a very strong graft in to patch, so no more holes would develop and did not insert a prosthesis. And that is when my life with hearing aids began.
Richard:
What kind of hearing aids did you got at the time?
Mary Beth Napoli:
In my 20s, I don't remember the brand name of the first hearing aids I had.
Richard:
Were they behind the ear
Mary Beth Napoli:
… I just remember hating them.
Richard:
or did you wear [inaudible 00:04:13]?
Mary Beth Napoli:
Behind the ear.
Richard:
Yeah.
Mary Beth Napoli:
Behind-the-ear hearing aids. I wore behind-the-ear hearing aids almost exclusively. At one time, I did a canal hearing aid for a short period of time. Years later, I developed Ménière's symptoms in the ear that had had all these surgeries and complications. And in order to get rid of all the vertigo issues and me stable in my life, like to walk around without getting sick in be able to do normal things, we did a transcanal labyrinthectomy in that ear. And I knew I would lose all the hearing in that ear with that surgery, and I did lose all the hearing in that ear, but it also got rid of all of the symptoms that I was having, so it was a great blessing.
Mary Beth Napoli:
At that time, I started to use a BiCROS hearing aid that would send sound from my ear that couldn't hear anything to the ear that needed amplification with a hearing aid. And that was a WIDEX BiCROS hearing aid, analog hearing aid. And I used that for years until hearing aids advanced to digital hearing aids. And then, the option to cross the sound was more like wearing a Phonak receiver attached to a digital hearing aid and a Phonak transmitter that resembled a hearing aid on the ear that couldn't hear. And I really did not like that set up at all.
Richard:
But why?
Mary Beth Napoli:
The digital hearing aid that I had bought at that time, which I think may still have been WIDEX, had such great sound quality, but the sound that was crossing over was so inferior.
Mary Beth Napoli:
So it was like, I spent a lot of money for this really expensive hearing aid, and then I was downgrading it by having it also merged with this CROS sound quality. So I stopped wearing the CROS, and I just wore the hearing aid and then had one ear, one side that could hear nothing and had nothing picking up sound from that side, and then the other ear that still was advancing with otosclerosis and had never been operated on. So I kept needing more and more powerful hearing aids on my one ear as time went by. And eventually, we got to the point where no hearing aid. We tried all of the brands. We just tried every option there was. None of the hearing aids could help me because my dynamic range was so small. It was 15 decibels. By the time the sound was loud enough that I could hear it, a tiny bit louder than that was painful.
Mary Beth Napoli:
So I was constantly saying to people, "You need to speak louder to me so I can hear you." And then I was saying, "That's too loud." It was really frustrating mess. Eventually, I was limited to really communicating one-on-one. Using the auditory input from the hearing aid and speech reading a person at the same time, and I'm a teacher at that time. I was working as a teacher of the deaf, and I was working with kids who were in mainstream programs. And almost all of the kids were kids who listened and spoke in classes where everyone spoke. The listening demands at work were just overwhelming. By the time I came home from work, I was exhausted. I would turn off my hearing aid and just read a book in complete silence. I didn't want any more auditory input at all. I was so frustrated.
Richard:
My question is, were you isolating yourself from people at that time or did you have friends who would understand that you had a situation? Were people very understanding about it?
Mary Beth Napoli:
I really am very lucky. My spouse is a child of deaf adults and is fluent in sign language, and I am fluent in sign language. So at home communication was never a problem because at home we could just sign. Our friends were understanding. Only a couple of our friends actually sign. Most of our friends do not know any sign at all, and so they were understanding and supportive. But no matter how understanding and supportive they were, it's really lonely to be in a group of people that you love and be unable to feel connected and participate in what is going on around you. So I appreciate everything our friends and family did to help me and try to keep me up.
Richard:
When did you decide to go for a cochlear implant then? How many years did it take until you decided to get that?
Mary Beth Napoli:
It took getting to that level of isolation and desperation. And to be perfectly honest, as a teacher of the deaf, I was working with students with cochlear implants for years, and I was providing their aural rehab and I was seeing the success that they were having, but I was hesitant to pursue a cochlear implant for myself. And this is why it's those cochlear implants simulations that are available online. So you go when you listen to what speech sounds like with a cochlear implant. So this is what music sounds like with a cochlear implant. I didn't want that. It sounds terrible.
Richard:
I'll tell you something right now. I have stopped YouTube from several incidents when they played those pseudoscientific clips about music and speech with a cochlear implant. I've complained and I've said to them, "It's going to discourage people from getting a cochlear implant with pseudoscience." So what you're saying absolutely hits home.
Mary Beth Napoli:
There was actually an event that we were attending that made me decide it was time to pursue a cochlear implant. We were at a close friend's wedding and it was a beautiful ceremony. I was having a very difficult time speech reading everyone at the event. There was music and a dance floor, and I could not even figure out the beat of the music. I couldn't dance because I had no idea where the beat even was. In that moment, I decided I had to do something. And so right after that, I called and made my appointment with a CI surgeon to see if a cochlear implant was a possibility for me, and it took all that time. I'd like to say, if I had to do it all over again, I would have gotten a cochlear implant sooner because they're just amazing and life changing. But the reality is, I probably would have waited just as long to be mentally and emotionally ready to embrace the cochlear implant journey and be willing to put in the aural rehab time.
Richard:
It took me 35 years. How long did it take you to make the decision?
Mary Beth Napoli:
Well, it's a slippery slope. When did my one hearing aid get to the point where I was no longer functioning well? A long time. We would be at a large family event for holiday. And then at night, I would say to my spouse, "Okay, catch me up. What's going on in everybody's life?" And she'd fill me in on absolutely everything that I missed, which was absolutely everything that happened. So it took me a long time to get there. Exactly how long? I don't know. I'd say I probably should have pursued the cochlear implant 10 years before I did, but it took a long time for me to be ready.
Richard:
I'll tell you another story because it's very apropos to this. When I got my cochlear implant, I became a volunteer because I wanted to play my experience forward. And I would go to these training seminars, and the leader of the seminar would say, "Who regrets getting a cochlear implant?" And nobody would raise a hand. Then he would say, "Who wishes they had done it sooner?" And 50 people would be waiving their arms. It's true. What's water under the bridge is water under the bridge. We understand that, you can't go back, but by having these conversations, I'm hoping people who are hearing this for the first time, hear our stories, and stop sitting on the fence, and get off and move off the fence.
Mary Beth Napoli:
It's difficult because when you talk with people who are thinking about getting cochlear implants, there's a level of hearing that most of them have that they don't want to lose. They don't want to lose something. In fact, cochlear implants were complete win for me, not some magical win that you see on YouTube. I was not one of those people who heard speech at activation. I did a lot of aural rehab, but I have never heard this well since I was a young teenager decades and decades ago. I am enjoying the absolute best hearing, best music, best speech and noise that I've heard in many decades. It's just life-changing.
Richard:
I'd like to take you back to a point you've decided to move forward. And I assume you had the same, maybe not, scenario that most of us do in regard to the audiologist. Then she dumps a bunch of brochures on your lap and says, "Choose one. Choose a company." And I call that the document dump. I'd like to know your experience. What are you wearing and how did you choose it?
Mary Beth Napoli:
I went to a large cochlear implant center in New York City. I wanted a CI surgeon who was not going to be taken back by the surgeries that I had already had in my right ear. I had heard so many times from doctors that they had never seen this before. So I thought by going to a very large CI center, I had a better chance that the surgeons will have been familiar with something similar to this or be ready to embrace it and find a way forward. So when I did, the surgeon was interested in putting a cochlear implant in my longstanding deaf ear, the ear that heard nothing for 24 years. So I went through the imaging that you do beforehand and went through the two-hour audiological assessment that qualifies you and all of that. What ended up happening is they do give you the binders for the three FDA-approved brands of cochlear implants in the US and tell you to look at it and it's your choice, and then you come back.
Mary Beth Napoli:
Now, my appointments may have been different than most people because my cochlear implant center is five hours away from my home, so they were very kind to me and they scheduled things on the same day when they could. So I was going to be seeing the surgeon and doing the brand selection all on the same day. And when I saw this surgeon, it wasn't great news. He wasn't sure whether or not they would be able to get an electrode array into that cochlea. It was very ossified from otosclerosis, and the imaging did not look good. The way it looked combined with the fact that it had not heard anything at all for 24 years, the prognosis of success with a cochlear implant was really small, and he would not implant me if I would not be satisfied with that ear helping me speech read. The thought was, I would have no open-set speech understanding in that ear, no ability to understand speech if I didn't know the choices of words that were coming.
Mary Beth Napoli:
And so I almost turned it down and it was a very difficult appointment, and I kept going back and forth with whether I should try it or not try it. So I'm so thankful for his patience and the time he spent with us that day trying to decide. In the end, I decided what did I have to lose? The ear heard nothing at all. My balance system was already disconnected on that side. So as long as I was willing to take the risk, the usual risks of anesthesia, what did I have to lose? So I decided to go forward.
Richard:
Was this at NYU? Did you go to NYU?
Mary Beth Napoli:
No. I go to New York Eye and Ear of Mount Sinai.
Richard:
Okay. Who was the surgeon?
Mary Beth Napoli:
That surgeon was Dr. Alexiades at that time.
Richard:
Okay.
Mary Beth Napoli:
I have two different surgeons on my right and my left because he moved on to become the director at a different CI program after my first surgery. So we decided to go forward and then the decision had to be which brand were we going to go forward with? And I actually had that discussion with my surgeon first, instead of my audiologist. I was concerned now that we might not be able to get an electrode array into my cochlea. So my discussion focused a hundred percent on which electrode array do you think you have the best chance of getting into my complicated cochlea and in that discussion, that's what led me to MED-EL because my surgeon felt he wanted three electrodes arrays available to him for my surgery. He was going to use a test electrode array that would determine which electrode would really be best.
Mary Beth Napoli:
And then his hope was that the medium electrode array, which is stiff, would work and penetrate through my blockages. If the medium electrode array didn't work, he wanted to use a compressed electrode array, which is just a shorter electrode array that has all the same number of contacts on it. And if that didn't work, he wanted to use a split electrode array where they just drilled two straight lines through your cochlea and put in two straight leads that have the contacts on it. And so MED-EL had the best assortment of electrode arrays that were going to work with my complicated cochlea, so that was the decision right then.
Richard:
This is a very interesting discussion because when people are trying to choose, it's really not up to the surgeons to determine, it's up to the recipient, except in a case like yours, whether your surgeon feels there's a better chance of success with a particular brand one over the other. You want to describe a little bit about activation day and your life now with cochlear implants. Are you an active person? What kind of results do you get? Mention about you enjoy music again, which is something a lot of recipients are worried about.
Mary Beth Napoli:
Right. That's true. So I chose MED-EL because of the electrode arrays and at activation, the surgeon was able to get the medium electrode array in, so I was so excited. And then, my hope for activation was that this ear that had heard nothing at all for 24 years would hear beeps from all 12 electrodes. And I was hoping the beeps wouldn't all sound exactly the same because I knew that if they sounded different, I had a better chance of aural rehab. And that's exactly what happened. I heard all 12 of the different beeps, and they did not sound the same. So I was a happy camper. After that, the audiologist that I worked with was an awesome audiologist. She turned on the processor for speech, and she started to speak to me. And it just sounded like static and beeps. That's all. Just static and beeps. And then, I was speech reading her and listening to the static and beeps.
Mary Beth Napoli:
And I noticed that the static and beeps were starting to line up with her syllables, so I was amazed that if she said something that had four syllables, I heard four bursts of static and beeps. So I was very, very excited to be hearing in that ear. Since we live five hours away and I'm a teacher of the deaf, so I'm familiar with aural rehab, my spouse and I started training on the way home. So I gave three words that were different in number of syllables, like red, yellow, magenta. And then she would say one of those three words and based on whether it was like one burst of static or two or three, I would say the word. And she would tap me once. If I was right. And twice if I was wrong, we used all different things. Fruit, family member names.
Mary Beth Napoli:
At one point in the drive, we were working on fruit, and she said something and I heard yellow. And so I was like, "Did you say yellow?" And she's like, "I did say yellow." I'm like, "Were you trying to trick me?" She's like, "I was trying to trick you." And so yellow was the first word I heard. And then I looked away from Jill and then I heard, "Wow." I'm like, "Did you say wow?" She's like, "I did." Then she said, "Far out." I was like, "Did you say far out?" So yellow, wow, and far out were my first open-set speech. It just got better and better. It got better and better every day. I trained a lot. I spent a couple of hours every day in short sessions, training my new ear to hear, and I would wake up in the morning.
Mary Beth Napoli:
I couldn't wait to put on my CI and find out what wow moments I had. Our first short phone call whispering in that ear. I mean, it was just amazing. So my ear that had not heard anything for 24 years and had a very complicated-looking cochlea ended up being absolutely wonderful cochlear implant ear. Several months out, I could have conversations from two different floors with that ear. I was using the telephone with unknown people. I was recognizing everybody's voice. I could tell if somebody had a cold based on how their voice sounded. And at about the three or four month mark, musics started to make advances. In the beginning, music was quite a mess. And two notes played on a keyboard sounded exactly the same to me. So it was like, "Okay, I'm not ready for that yet."
Mary Beth Napoli:
So I would listen to music and just pay attention to the part I could get. Like I'm hearing the drums, I'm hearing percussion. I am hearing the bass instruments. I know someone is singing. And it was just like layers that kept peeling away until, finally, I was understanding and enjoying music well. And then I really was feeling like we had benched my best player. My ear that had always heard, had never been operated on, that could not understand hardly anything with the hearing aid, it still had a hearing aid. So as cochlear implant journey advanced, things changed in my brain with paying attention to the hearing aid or the cochlear implant input, and I described it as a dance. At first, the cochlear implant's side was just happy to follow along, and my acoustic gear was the leader. And then, there was this point in time when the two sides were physically fighting with each other in my head, it was so tiring. And then my cochlear implant got so much better. It took the lead and my hearing aid became like a permanent noisemaker-
Richard:
Very, very common.
Mary Beth Napoli:
… and then I stopped wearing it.
Richard:
It's very common. How long did it take before you decide to go for the second side?
Mary Beth Napoli:
I was ready for the second side three months after the first side was activated. In my mind, I knew this hearing is so good I want it on both sides of my head, but it was at my six-month appointment after activation that we discussed implanting my second side. And then by the time my second side was scheduled for surgery, there was eight months between the two.
Richard:
It's about average, about average. Less than one year is about the average.
Mary Beth Napoli:
Yeah.
Richard:
I'm going to do a second interview with you later about auditory rehabilitation because you're an expert in it, and I don't have anybody who's spoken to that topic yet, but I would like to close out this interview by asking you, do you have any advice for people who are listening, who are researching about cochlear implants now because your viewpoint is very, very important to these people.
Mary Beth Napoli:
My advice to anyone who is considering getting a cochlear implant is to get one. Just do it and reach out, talk to people, listen to people's stories who have all three brands of cochlear implants, and then decide which one you think is going to be best for you.
Richard:
I think it's an absolutely excellent interview. Thank you so much for your time.