29 Dec

Rebecca Alexander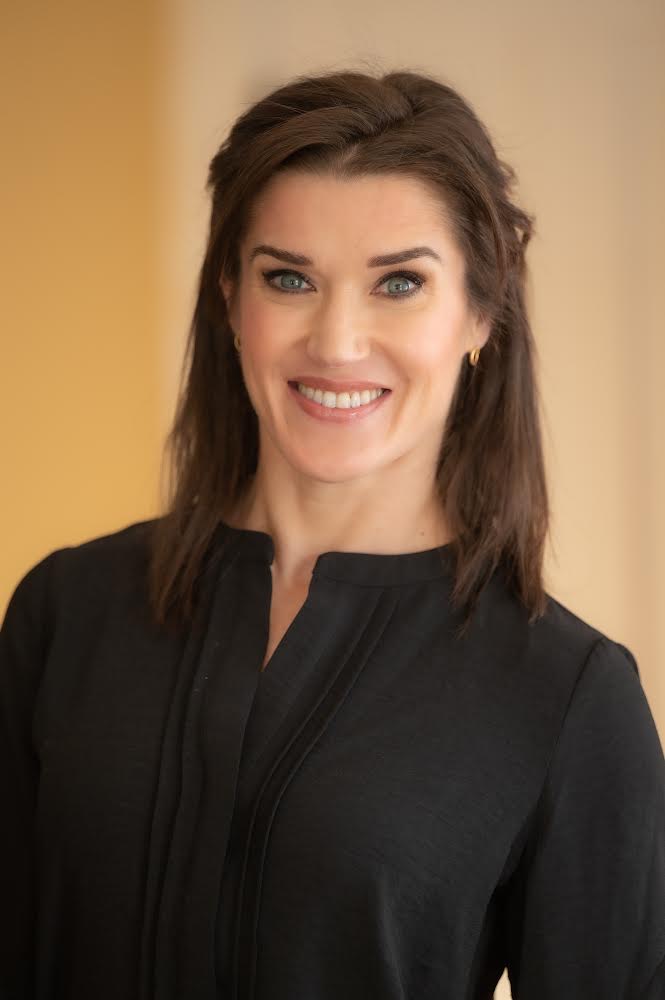 I was recently given a gift. It was a copy of the book, Fade Not Away: A Memoir of Senses Lost and Found, by Rebecca Alexander, a psychotherapist, who is deaf and blind from Usher syndrome.
It was story I read cover to cover without putting it down. I knew I had to ask her to be interviewed for a podcast.
Many times, the rhetorical question has raised its ugly head: Is it worse to be deaf or blind. Usher syndrome leaves its victim with both.
As Rebecca explains, there is often no timetable for the progression or the degree of the disease. Living under the sword of Damocles, one can be overwhelmed with anxiety or grapple with the problem head on.
Rebecca Alexander is an unstoppable spirit and an extreme athlete. She has summited Mount Kilimanjaro as well as the Inca Trail to Machu Picchu.
As a therapist, her insights to her own condition and those who suffer from chronic complications are invaluable.
Her website is www.rebeccaalexandertherapy.com
Voiceover:
Cochlear Implant Basics is a site for candidates and their families and friends. If you have been told you qualify for a cochlear implant, these podcast interviews tell how receiving a cochlear implant can be a life-changing experience.
You will meet recipients who face a hearing loss and then hearing aids could no longer provide comprehension of speech or music. They face growing isolation, inability to socialize or compete in the world of business. The joy of music disappeared. They explained how receiving a cochlear implant changed their lives.
Welcome to Cochlear Implant Basics. A reminder, Cochlear Implant Basics is not sponsored by anyone, nor is it offering medical advice. Please consult your own healthcare provider.
Richard:
Good afternoon. We are talking with Rebecca Alexander. And just start off by stating your name and where you are.
Rebecca Alexander:
So, I am Rebecca Alexander, and I am in Manhattan, New York City.
Richard:
I read your book. Actually, your book was given to me as a gift. It was a family that I mentored for cochlear implants, and she gave me your book. And I tore right through it. I thought it was just absolutely fabulous. So, I just wanted to reach out and speak to you.
But among all the interviews I have, you're the first one I have with Usher's. And I know that my listeners would like to know more about your background, about the disease, and then we can go on from there.
Rebecca Alexander:
So, Usher syndrome is the leading genetic cause of deaf-blindness in the US and around the world. It is an orphan disease. There are three types of Usher syndrome. A person with Usher syndrome type I is born completely deaf, and they're progressively losing their vision. They usually have balance issues as well.
A person with Usher syndrome type II is usually born with a very sort of specific amount of hearing loss, and they're losing their vision. And they don't generally tend to have balance issues, but they can, and sometimes do, lose more hearing later in life.
And a person with Usher syndrome type III, what I have, experiences the mildest onset of both progressive vision and hearing loss, and have balance issues.
So, when I was diagnosed with Usher syndrome, type III had not yet been identified. So, they told me I had Usher syndrome, but they said they'd never seen it as it presented itself in me. So, it took about 10 years and a lot of researchers, and my family's blood work sent to Helsinki, Finland, where they finally identified Usher syndrome Type III.
It's an orphan disease, and now we have subtypes of an orphan disease, and then we have sub-subtypes, meaning, you can have Usher type 1A, 1B, 1C, 1D, 1F, 2A, 2B, 3A. So, it's definitely an interesting condition to live with.
Richard:
You live with a condition, your book Not Fade Away, which is amazing, amazing book, does describe the steps that you went through, and you started to lose your hearing, because obviously, the website is Cochlear Implant Basics, and people who want to know about your hearing. Can you talk a little bit about losing your hearing?
Rebecca Alexander:
Yeah. So, interestingly, when I was a child, I used to look at the TV. I used to watch TV by looking out of the corner of my left eye. And I think my family, they just thought it was a funny quirk, that I would my cock head to the side and watch TV.
Well, we learned sometime later, I had what they called a cookie bite of hearing loss. We thought it was because I had frequent ear infections when I was younger. And that was the early onset of Usher syndrome, before we knew that that was what I had.
But my left ear was my stronger ear. So, I had this superimposed way, naturally, of adapting. So, my right ear, I would say, for most of my life, or certainly, when 20s and after, was mostly decorative. It could hear sound, but it couldn't discriminate as well.
But because I had my left ear that was quite strong, I always used my left ear for the phone. If people walked with me, they always walked on my left side.
It wasn't until I was about 19 that I experienced a big dip in my hearing. And I had tinnitus, tinnitus, however you want to pronounce it. And the sensation was that I couldn't hear people speak to me over it. I suspected that maybe it would go away. And, of course, after about a week or so, it didn't, so I went to a otolaryngologist at the University of Michigan where I attended college, on their medical campus, and that was where they evaluated me.
So, from that time, that really significant dip in my hearing, I was given hearing aids when I was much younger, but I remember the first time I tried hearing aids, and I must have been in, maybe in middle school, and it was just one, for my right ear. And I just remember hearing the fibers of the rug below me and thinking, "This is way too much sound." And, of course, I think there was a lot of feelings of being self-conscious. So, I didn't really start wearing it until I was in college. And then, I was given two hearing aids.
And, so, by the time I was 34, I was tested for cochlear implants for some time, mostly just to get my friends and family off my back, because I didn't really ever think that I was going to be a candidate for a cochlear implant. Remember, there was no trajectory for how my vision and hearing loss was going to progress. So, it's not like I had anybody to look to, to know at what time or my hearing would deteriorate.
But it turns out that, when I was 34, I became a candidate in my right ear for a cochlear implant. I remember collecting all of my hearing aids, and I probably had 15 different types of hearing aids from over the years, that I had used, the blood, sweat, and tears that goes into having amplified hearing. And it was amazing to find that many. I never thought that I'd had that many over that period of time.
So, with a hearing aid, I could discriminate 28% of what was spoken to me in my right ear. And without a hearing aid, I could discriminate 26% of what was spoken to me. So, clearly, that hearing aid was not doing me much good.
So, I decided to go ahead and get cochlear-implanted. I'm a psychotherapist by trade. People pay me to listen. But before, I was using a microphone, like an FM system or like a Roger Pen or whatever the mic is that people use. I had one of those that I would sometimes use with my clients.
Richard:
Let me ask you a question here, when you're talking about your clients, because, when I lost all my hearing, sudden hearing loss when I was 30, I went into a tailspin. And my psychotherapist, I had to face him, because I had no hearing whatsoever. What kind did you do? Freudian therapy? What kind of therapy did you work with?
Rebecca Alexander:
So, I am a psychodynamic psychotherapist. And there's all different types of therapy or different … There's cognitive behavioral therapy, dialectical behavioral therapy, acceptance and commitment therapy. There's all different types of therapy, Imago therapy, I mean, you name it.
Psychodynamic psychotherapy, in the most simplistic terms, is, essentially, that we are all born and raised in particular families or environments, cultures, socioeconomic status, whatever the things are that we grow up with, those are our primary influences. And we develop at an early age, certain belief systems about ourselves and narratives. And then we grow up, and we're still employing these belief systems or these coping strategies that we developed at a very young age.
The difficulty is, is that because we're still employing these coping strategies or belief systems, as we get older, they're no longer working for us. And not only are they not working for us, they're actually working against us and keeping us from being able to make progress and work through some of the real challenges that we have faced. And, so, that is sort of, in a nutshell, what psychodynamic psychotherapy is.
Richard:
It's very interesting to me because, following the new Facebook site that we formed back in June, which is Hearing Loss, The Emotional Side, how much people suffer because their families are not supportive of them, maybe not consciously, but they don't know how to face that. They don't know how to tell their families, "Look, just because I have a hearing aid or a cochlear implant doesn't mean I can hear perfectly again."
And they go into a tailspin. They go downward again. How would you address that?
Rebecca Alexander:
Well, here's the biggest difficulty. One of the most important skills we can learn, I believe, is self-advocacy. We often don't learn self-advocacy. I think that, sometimes, when we grow up in families who either are dismissive or aren't necessarily supportive, then it's just a lot of having to try to navigate and figure things out on your own and a lot of feelings of being other, of being different, of being very isolated.
But there's also people who are raised with parents who are very well-intended, but who coddle them, who do things for them, or who don't teach their kids how to self-advocate, which are crucial life skills for anyone, no matter what your circumstances are.
And, so, I do think that there's a spectrum of the type of parenting you see with people who have a hearing loss. But I think that what's most important is, people will say, "Well, why doesn't a deaf person just go and get cochlear-implanted? They have a choice to hear? Why wouldn't they choose to hear?"
And that, in fact, is not correct. A deaf person can't just go and get cochlear-implanted. Hearing is an auditory skill that must be developed at a very young age. It's a muscle. And if you don't develop that skill, then getting cochlear-implanted may give you some environmental sounds, but certainly not environmental sounds that you can discriminate.
So, when you get cochlear-implanted, there's a whole relearning how-to-hear-digitally process. I personally read books and listened to the audio book at the same time. I actually watched the entire series of Breaking Bad, with the captions on, when I got cochlear-implanted, to relearn how to hear. So, there's definitely a learning curve.
Richard:
I have to remind people all the time that everybody's experience is a little bit different. When you write or when you talk about the fact that maybe you didn't have 100% in the beginning, yes, but 99% of the people getting a cochlear implanted that normalizes with time and with rehabilitation. So, it's something I'd like to remind listeners all the time, not to be discouraged if you hear, "Oh, it doesn't sound normal," because it probably will with time.
Rebecca Alexander:
And to your point, Richard, when I first got activated with my first cochlear implant, I thought to myself immediately, "Oh my God, what the heck have I done?" And I say to people, when they're considering it or when they get cochlear-implanted, if you don't feel that way when you get activated, then something's wrong. It is definitely a process.
And, as you know, I will tell you that sounds sound more natural to me now than they ever have. Our brain is incredibly malleable. And, so, for me, I can recognize your voice from anybody else's voice. But the very first day that I was implanted, I remember hearing the audiologist, and my best friend Alan, who is a man, and the audiologist was a woman, they both spoke, and their voices sounded the same. And it was like, "Hi. How are you? What are you going to do today?"
And I thought I was going to lose my mind. But, of course, even within an hour later, that had continued to evolve. It requires patience. But it is absolutely, in my mind, very well-worth it.
Richard:
It's true, because out of the hundreds of people I've mentored or assisted, I can count maybe three or four, who regretted getting a cochlear implant. And those people refused to do any rehabilitation. They thought that it was going to be a magic bullet, and there was no way I could convince them otherwise.
So, yeah, I understand that. But we're-
Rebecca Alexander:
Well, that-
Richard:
… talking about whether you go ahead or not, you wrote about your friend, Daniel, who was trying to discourage you from going ahead.
Rebecca Alexander:
That was my twin brother. Yep.
Richard:
Okay. He was trying to discourage you from moving ahead with it. And you wrote very, very heartfelt paragraph there, about why you moved ahead, why you moved off the fence, and that you still had the fear of the surgery, which, I believe, almost everybody getting a cochlear implant, between the time I was qualified and scheduled my surgery, I made it five months down the road, just to be sure that I was not making a rash decision.
Rebecca Alexander:
Right. Everybody has a different process, and I'll tell you, first of all, just to address the people that you worked with who regretted it, I said to myself, "If I'm going to get a magnetic device put into my skull, if I'm going to have something in my skull, then I am going to do everything in my power to get the most out of it."
And I have to tell you, the listening therapy, there are games you can play. I remember my first speech therapist, she had a whole list of those little unknown facts that you find on the inside of a Snapple bottle cap, because they're things that you can't predict necessarily. So, you absolutely have to do the work.
But if you're going to get devices embedded into your skull, then by all means. And I have to tell you, the surgery is not a big deal. I'm not diminishing having to make the decision and go through with it because it's the emotional, I think, aspect of it, that is far more difficult than the actual surgery itself.
Richard:
Absolutely. I had two of them done at the same time, so yep.
Rebecca Alexander:
Oh, wow.
Richard:
That's very rare to do it. But you're true about, when you're doing the rehabilitation's so important. I'm a Type A behavior, so I designed my own rehabilitation program. I had no patience for it.
Rebecca Alexander:
Of course you did.
Richard:
I understand what you're talking about. I'm glad you had somebody to help you along with it.
One of the things I loved about your book is talking about working your way through the emotional side of moving ahead, which I found very important. So, your book is going to be, obviously, a link will be on this podcast, so I want people to read your book as well.
Can I ask you another question, though, about vision versus hearing?
Rebecca Alexander:
Yes.
Richard:
Talking about the other side, the vision. How did that affect you?
Rebecca Alexander:
I think that, to me, the vision loss has been far more daunting. And this is interesting because, before I was implanted, I used to put my vision and hearing, I would liken having Usher syndrome to a stove, that sometimes my hearing would be on the front burner, and the vision would be on the back burner, and sometimes the vision would be on the front burner, and the hearing would be on the back burner.
If they had what we have for hearing loss, cochlear implants, for my vision, I can't even begin to imagine what that would be like, because it's interesting, the only person I know, and not personally, whoever said that she thought that having hearing loss was worse than having vision loss, was Helen Keller.
And I have always found that hearing loss is very difficult. It's very isolating. There's a lot of shame that comes with it. There are so many ways in which it impacts so many different people, and differently. Some people don't feel that shame. Some people are very stubborn. Some people are very vain, in terms of not wanting to have devices on their ears for people to notice.
But I do think that, being able to have that amplification, it's been such a crucial part of this process and has made the hearing loss journey for me all worth it.
Richard:
I hope, at some point, that we get some sort of cochlear implant for your vision as well, because-
Rebecca Alexander:
Yep.
Richard:
… I know that it would be a tremendous boon. I got to tell you, frankly, I can't imagine, if I had to make the choice, which one I would do. It's incredible.
I'm going to give you the floor, and I'm going to let you tell our listeners anything you want about your journey, about what they should be doing, what you did, because I have to tell you, quite frankly, after reading your book, I find you to be unbelievably remarkable person, and I'm going to give you the floor to talk to our listeners.
Rebecca Alexander:
Yeah. Well, first of all, I appreciate that. The book, it's funny, because I'm almost 44 now, and so it almost feels … I'm implanted on both sides. I was only implanted on one side at the time. I got my second implant, I think I must have been 37, my left ear became a candidate.
When I got my first cochlear implant, I remember, I sat in the bathtub the night before, and I cried, and I was massaging my right ear and sort of apologizing to it, in some ways. It's so interesting how we go through the emotions of this process, thanking it for how hard it worked. And it makes no sense really, but it's just a testament to the human condition and the emotions that we experience.
COVID really brought mental health to light. I think it gave it more of a platform than it ever had before, and I'm very glad that it did. But living with hearing loss or vision loss, or whatever the adversity is that you face, to me, is far more difficult from an emotional and psychological standpoint, than it is even from the physical standpoint.
Because I had orientation and mobility training that I learned and how to use a cane, but actually having to go out into the world, to have a coming out, so to speak, as someone who is not disabled, to someone who is disabled, out in the world, that was a real process for me.
Now, that had nothing to do with whether I had learned the physical skills to be able to use my cane in public. I learned all that. It was the emotional and the psychological implications of it, that I had to reckon with and come to terms with.
And the first five, six or seven times I used my cane in public, I cried. And that was what I had to go through, in order to develop the ability to tolerate this new identity, in some way, that I would take on whatever the preconceived ideas are from anybody else who saw me on the street, about a person with a disability.
So, to me, people say, "Oh, just get over it," or "Distract yourself," or whatever the things are that people suggest that you do. I mean, people use substances. They drink. They use drugs. They gamble. Sex. You name it. People have all these different vices to not have to feel their feelings or to avoid feeling their feelings.
And, at the end of the day, there is no way to get over anything. You can't move on from anything. You have to get through it, and you have to go through it.
And it's interesting, too, because I say that Usher syndrome is the worst thing that's ever happened to me, and it is the absolute best thing that has ever happened to me. And that coexistence of feeling those two vehemently opposed feelings, beliefs, is a very humbling way to live.
It creates a real sense of just feeling a tremendous sense of compassion for others, a tremendous sense of compassion, even for myself, and an ability to understand that we all are going through something. And no matter how scary something may be, that you can do something that's very scary and overwhelming to you, and also be incredibly afraid.
Richard:
Just amazing. It's true. It's true. Because I think you said it best, and you said what you do, as a therapist or helping others, is an act of justice. It's an act of justice, of overcoming the unfairness of the world, I suppose, by helping others. So, it's just an amazing outlook.
I'm going to close this off by asking, I know that people are always on social media, looking for therapists who understand the hearing loss. Basically, when I found a therapist, he had survived leukemia, against all odds, so he understood something from the point, viewpoint that I was dealing with. But finding a therapist who understands hearing loss is almost impossible. Do you do therapy by remote?
Rebecca Alexander:
Yes.
Richard:
I'll make sure everybody has your contact. You're going to be overwhelmed next week.
Rebecca Alexander:
Well, and I think that is, it's just like anything. I sometimes encourage people, if they're having trouble in their area, finding a therapist, let's say someone they want to see in person or someone who is in network with their insurance, I say that if you can't find someone who specializes in hearing loss, try looking for someone who specializes in grief and loss.
Richard:
That's exactly the grounds that we formed the Facebook site of The Emotional Side. The question came up, whether hearing loss was a amputation, or if you were grieving for that hearing loss. So, the two people I put it together with, that was the substance of our discussion about grieving. So, absolutely on target.
Rebecca Alexander:
It's important, when you find someone, that you may have to educate them a little bit. And that's frustrating because we don't want to have to do that. So, it definitely helps to have a therapist who specializes or who they, themselves, has a hearing loss, so that they really understand it.
But I think that, oftentimes, people are afraid to ask for help because we don't want to feel like we can't do something completely independently. We're taught to be autonomous and independent and not need to ask for help. And part of, I think, what can be helpful, in coming to terms with needing to ask for help is, first of all, we expect people to be mind-readers. We are passive-aggressive, or we get frustrated or angry with a family member or our loved one or friends because they don't do certain things. They don't make the accommodations we want them to. We expect them to know what we need.
And being able to tell people what you need is how you get your needs met. And unfortunately, people are not mind-readers. But another way that I think you can engender that ability in yourself to ask for help is that, when you ask someone for help, what you're doing is you're telling them, in no unspoken terms, that they matter, and that they're needed. And there is nothing that we want to know more in this life than that we matter and that we're needed. Asking for help is not asking someone to do something for you. I think that's a really important piece for people to remember as well.
Richard:
Absolutely. I agree with you 1000%, and you've covered so much. And I'm absolutely thrilled you took the time to talk with us. So, let's say goodbye. Wish you a happy holidays.
Rebecca Alexander:
Thank you.
Richard:
And you'll hear from us again, I'm sure.
Rebecca Alexander:
Oh, I so appreciate it. Thanks for taking the time with me today.